Integrated innovation, knowledge and human resource management in high-tech enterprises and innovation networks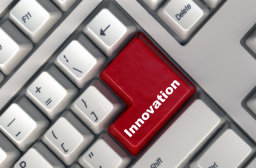 Project aim
The aim of the INTEGRO Project is to develop an integrated innovation, knowledge and human resource management approach for high-tech enterprises and innovation networks.
IMTM focuses on the design of IT infrastructures that support "innovation on the job". The usage of group information management systems (such as knowledge management and collaboration platforms) has to be adapted to an organization's work and innovation processes. Systems and functionalities that allow employees to develop ideas collaboratively are of pivotal importance to modern innovation processes. They have to be integrated into the existing IT infrastructure unobtrusively, e.g. by intertwining personal and group information management systems. In this context, IMTM analyses the potential of web 2.0 functionalities to support collaboration in innovation processes and projects.
With respect to integro's overall project aims, IMTM contributes to the development of IT management guidelines. These guidelines correlate with tools and selection criteria that enable practitioners to configure the corporate IT infrastructure in a way that fits best to the enterprise's innovation strategy.
Approach
Innovation strategies, working structures and conditions and the capabilities of the supporting IT infrastructure are studied in order to develop instruments and tools of an integrated knowledge, innovation and human resource management concept. Innovative small and medium sized enterprises in the IT and the mechatronical sector are investigated in order to identify successful managerial strategies. From these findings, integro derives essential elements of an integrated management approach. Corresponding tools and IT usage scenarios will be tested and revised in cooperation with SMEs. Furthermore, results of the project are put up for discussion continually in a web 2.0 based portal dedicated to the field of corporate innovation processes. Professionals and researchers are invited to comment on the findings and to swap ideas.
Filed of Investigation
IT and mechatronical industry, SMEs
Further Information
www.innovationsarbeit.de (in German language).
Project Partner
Sozialforschungsstelle Dortmund , Technical University of Dortmund
Technology and Innovation Management Group, School of Business and Economics, RWTH Aachen University
Funded BY:

Contact
Information and Technology Management
Ruhr-University Bochum