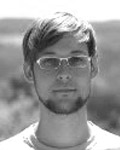 Research Assistant
Martin Degeling
until April 2016 I was research assistant at IMTM, PhD Student at the University of Duisburg-Essen and co-opted member of the DFG post graduate program 1681 "Privatheit" at the university Passau. I have a M.Sc. in Applied Computer Science from the Ruhr-University Bochum and a certificate as a data protection specialist issued by Udis.
From 2016 to 2018 I was a postdoctoral fellow at the institut for software research at Carnegie Mellon University
Since 2018 I am working with the Horst-Görtz Institute for IT-Security.
Activities at IMTM
working with the data protection office of the the three universities Bochum, Duisburg-Essen and Dortmund
Tutoring and lecturing for different courses in applied computer science (e.g. Data Protection and Privacy, Groupware and Knowledgemanagement, Design of socio-technical Informationsystems)
Research and Work interest
My PhD-Thesis is a study about and discussion of profiling and online tracking techniques as they are used on the web. I researched the interest profile as it is created by google and created a browser plugin to obfuscate these profiles.
On a more general leven my interests are:
Data protection and informational self-determination on the border between law, usage and technology.
Privacy and transparency enhancing technologies especially on the web
CSCW and CSCL with a focus on participatory design.
Development of mobile and webapplications
Publications 2014-2017
Download PDF, view on Research Gate.
Veröffentlichungen 2014-2017
2017
2016
2015
2014
Older Publications
Talks/Workshops/Stuff
2015
2014
2013
before 2013
Previous Activities
Contact
Martin Degeling
Ruhr-Universität Bochum
Institut für Arbeitswissenschaft
LS Informations- und Technikmanagement
Gebäude NB, 1. Etage, Raum 71
Universitätsstraße 150
0234/32-29237
44780 Bochum
Fon: +49(0)234/32-29237
You can use myGPG-Key to send encrypted mails.