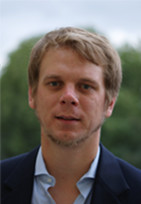 Post-Doc Researcher
Dr. Michael Prilla Dr.-Ing. (Doktor-Ingenieur, PhD) Diploma in Computer Science
News
Best Poster Award for Michael Prilla and Oliver Blunk at the 2015 European Conference on Technology Enhanced Learning (ECTEL 2015). http://www.ec-tel.eu/index.php?id=729.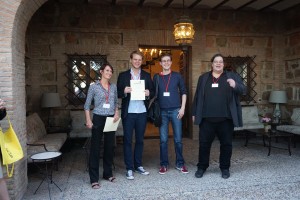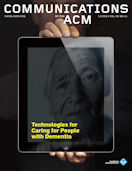 Cover story in CACM November 2013: I have co-authored an article on "Technologies for Caring for People with Dementia" with fantastic colleagues from the MIRROR project, which has been chosen to be the cover story of CACM 11/2013. The article covers our work on the Talk Reflection App in combination with other apps from the project. Thanks to the other authors of this paper and to the IMTM MIRROR people for this achievement. You can view the article at cacm.acm.org.
Research interest
Publications
You can access my pubs at Bibsonomy and download some here.
Presentations
Current slidesets are taken from recent presentations at (in descending order) the ECIS 2014, COOP 2014 and ECSCW 2013 conferences.  
Watch more slides from various presentations below and at Slideshare
News
Current acitivities
Committees and events
Reviews for Journals
Reviews for conferences and workshops
Slides from various events
Collaborative Reflection at the Workplace: Talk Michael Prilla et al. at GROUP 2012 conference by michael.prilla
The Push and Pull of Reflection in Workplace Learning from michael.prilla